Building the 3D Map of the World
...through real-time spatial recognition across HMDs and smartphones.
AR Cloud: The Next Tech Platform
6D.ai is Building the AR Cloud
The next platform is not a device, it is a 1:1 machine-readable map of the world that all apps will run on. Some call this the Mirrorworld or AR Cloud.

This is 6D.ai.

The 6D platform offers businesses and developers the ability to incorporate the real world into their products, business flow, communications and learning systems. This is the future of how we work, play, learn and share.

Download 6D Samples Apps below to see what a digital twin of your space could do for you and your teams!
Welcome to the AR Cloud.
Fortune 500 companies and over 6,000 developers are building with 6D.ai

6D.ai Business Solutions
Private Spaces (Indoor and Outdoor)
The strongest ROI for AR is in private spaces that are "known" - an environment your product manager and developers have access to directly. Before 6D, solutions required expensive headsets or giving your data to an ad driven companyBusiness use-cases for AR in private spaces are proven, but have not been possible on phones… until now.
Fortune 500 companies are using 6D for:
Inspection

Remote assistance

3D layout, design and collaboration

Indoor navigation
Learn more by visiting our solutions page below.
Public spaces enable world-scale consumer use-cases for spaces the developer has no knowledge of the scene. 6D.ai's unique technology enables real-time meshing and scene understanding to address this challenge. Current apps and use-cases for 6D in public spaces include:
World-scale gaming

Live meshing and live filters for spaces

Entertainment and marketing

Visit our developer site to start exploring what is possible.
"XR, powered by AI and 5G, has the potential to define the next generation of immersive mobile computing."

"6D is strengthening today's experiences by building world maps to help lay the foundation for a future where XR devices fully understand the real world to enable developers creating next generation applications that can recognize, interpret, and interact with the world we live in."
Hugo Swart, senior director of product management and head of XR, Qualcomm Technologies, Inc.
6D.ai Partnerships
Defining The Next Generation of Immersive Mobile Computing
Qualcomm Technologies and 6D are working together to optimize the 6D reality platform for Snapdragon powered XR device. With this partnership, developers and OEMs will create fully immerse apps with life-like XR experiences that blur the line between real and virtual worlds.
6D is providing spatial understanding for Snapdragon™ powered XR head mounted displays (HMDs) and XR viewers ,which are designed to connect to smartphones based on the Qualcomm® Snapdragon™ Mobile Platform.
Learn more about this partnership or contact us to see how you too can partner with 6D.
Spatial Understanding Within Minutes, Across Platforms
Improve productivity with accurate and persistent 3D maps that are instantly available and easily accessible within minutes.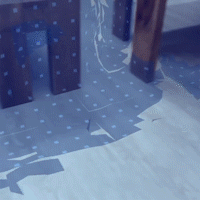 Build the 1:1 digital layer of the world providing depth and complexity within seconds to produce your scan or provide spatial awareness to an application.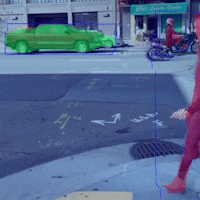 Build a whole new set of powerful employee and customer experiences that go beyond AR with live segmentation- location-based applications, 3D mesh rendering, robotics and drones.


You can have experiences shared between users on different devices and across HMDs and multiple platforms for the very first time.
Runs on Device in Real-Time
On device technology allows content to stay local and lowers costs without the need for cloud processing, 6D's mesh is built within milliseconds.
Shared Cross Platform Experiences
Apps built on 6D share the same virtual experience for the first time from different devices, creating persistent and accurate shared experiences for users between phones and HMDs .
Three-dimensional semantic maps are built in real-time across ubiquitous smartphone devices.

Content stays on device, allowing for advanced features and experiences with data privacy.
Ready to get started?
6D.ai gives you the platform and support to build where the digital and physical are truly one.